March 9, 2017
Granola!
Posted by: Jamie and Shawn Kerr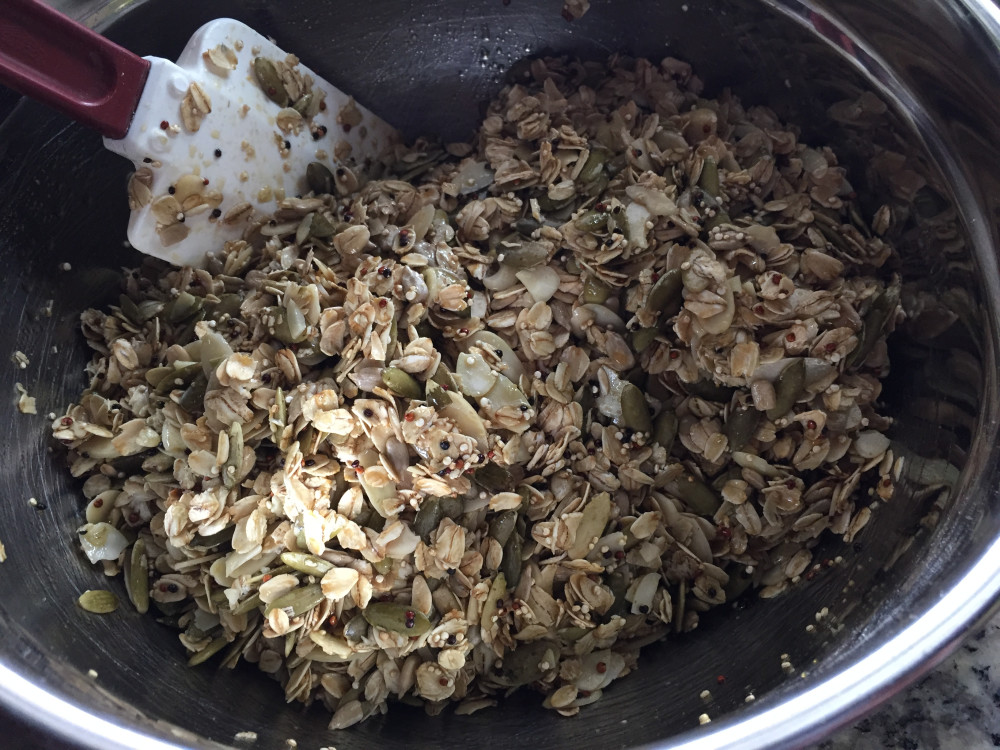 Granola. One glorious word. One image comes to mind too, doesn't it? Perhaps you have a memory associated with the aroma of fresh baked granola, one that evokes warmth and comfort (hopefully).
Personally speaking, I did not grow up with granola. Not like the kind that I bake now. Nope, for me it was Grape Nuts. It was the healthiest thing for my parents to throw at me when I was a kid as we were all running out the door in the morning. Chewing endlessly through a bowl of fiber pellets had absolutely no appeal to me and I was pretty sure the school bus would pass me by as I was chewing, chewing, chewing. I was led to believe these dusty little rocks were granola. Yuck.
Even as I grew into the years when I was buying my own cereal and passing up the Corn Pops for more "adult" flavors, I never gravitated toward granola or muesli. That is, until I met my husband and came across his grandmother's granola recipe. I was surprised at the simple, wholesome ingredients and how open the recipe was for adaptation. The addition of other grains, seeds, nuts and dried fruit was limitless. Once I started baking and eating homemade granola, the trips down the cereal aisle essentially came to a halt.
Today I baked a fresh batch of granola to have on hand for the guests at TouVelle House Bed & Breakfast. It includes raw seeds and nuts, quinoa and a mixture of dried berries. The specific recipe is a closely guarded secret, but a basic recipe to customize to your own tastes is a cinch to find.
The house smells like heaven for the new folks walking in the door and I'll maybe have some to serve for breakfast, if I can stop myself from snacking on it as I move on to banana espresso bread.