January 17, 2016
January Giveaway
Posted by: Jamie and Shawn Kerr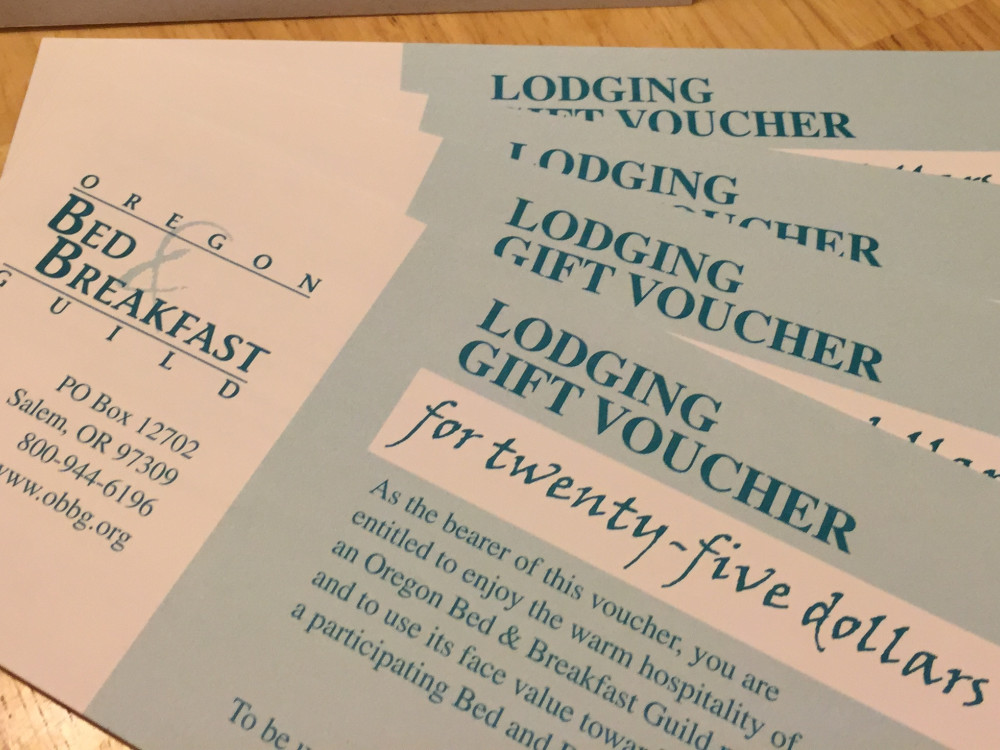 Up for grabs: $100 in lodging vouchers from the Oregon Bed and Breakfast Guild!
Terms: To be entered in the drawing, book a reservation for a stay at TouVelle House before June 30 (the vouchers expire on July 1, 2016). If you would like to apply the vouchers for your stay at TouVelle, your reservation rate will be adjusted and reflected in your confirmation.
This offer is only valid to reservations that are made directly though us, either by phone or from our website. Third-party travel websites to not qualify.
Additionally, and most importantly, only reservations that are received between January 17 to February 1 will be considered in the drawing.
If you do not wish to use the vouchers for your reservation at TouVelle House, you may use them at any of the bed and breakfasts that are featured on the Oregon Bed and Breakfast Guild website: http://www.obbg.org/. The vouchers expire on July 1, 2016 so they must be used very soon.
*For reservations that have already been received you have been automatically entered! A winner will be selected on February 2.
Congratulations to Maria and Miguel Diaz of Pinole, California!